Benedict's Steakhouse
Your Mouth Will Love It!
Burgers
Made right here with beef from our local butcher.
Served with lettuce, tomato, onions, mustard, and mayo.
Tunnel Burger
6oz flame broiled patty
topped with cheese.
$15.45
BBQ, Bacon & Cheddar Burger
The name says it all!
$17.45
Bacon Double Cheeseburger
Two patties topped with 
cheese & bacon.
$19.95
Bigger Burger
Ham, mushrooms, bacon and cheese. 
$17.45
Neptune Burger
Topped with shrimp, crab and hollandaise sauce.
$18.95
Nacho Burger*
Topped with nacho chips, jalapenos, & cheese with salsa and sour cream on the bun.
$16.45
Chicken Burgers
Boneless and skinless chicken breast.  Topped with lettuce, tomato & mayo.
Tunnel Chicken
Nice and easy.
$15.95
Jalapeno, Cheddar 
& BBQ 
Chicken, BBQ sauce, Jalapenos & Cheddar cheese.
$17.95
Teriyaki
Sweet Asian influences.
$16.45
Portabella Burger*
A portabello mushroom topped with cheese & baked.
*Vegetarian*
$15.45
Mushroom & Swiss
On Chicken.  Tasty!
$17.45
Hawaiian
Chicken, ham, pineapple and cheese.   A perfect combo!
$16.45
Buffalo Chicken
Panko coated chicken breast, hot sauce & bleu cheese dressing.
$17.45
Salmon Burger
Not chicken but...
Wild Coho patty grilled and topped with cheese.
$16.45
Cajun Chicken Caesar
Spiced chicken and our Caesar salad all wrapped up.
$14.95
T.S.C.
Smoked turkey, Swiss cheese and cranberry salsa.
$14.95
Club Wrap
Smoked turkey, lettuce, tomato and bacon.
$14.95
Crispy Chicken, Bacon
with lettuce, cheese and our ranch dressing.
$14.95
All Sandwiches, burger and wraps come with your choice of soup, green salad, or French fries.
Substitute Caesar salad for $2.95, Sweet Potato Fries for $3.95,
 Onion Rings for $4.95 or Poutine for $4.95 or Curly Fries for $4.95.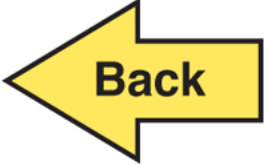 Seafood Club 
Shrimp, crab, lettuce, tomatoes & bacon.
$15.95